MacroAgility Products
If you're wrestling with iManage integration at your law firm, corporate law firm, or financial firm, you're not alone. Optimizing iManage for your system is a complex and time-consuming process, and in most cases indicates a substantial loss of work hours and associated revenue.
At MacroAgility, iManage is our primary focus. Our team engineers custom software that will bridge the gap between your system and iManage software. And we design and develop the products that assure operational continuity and harmony between your system and the iManage DMS platform.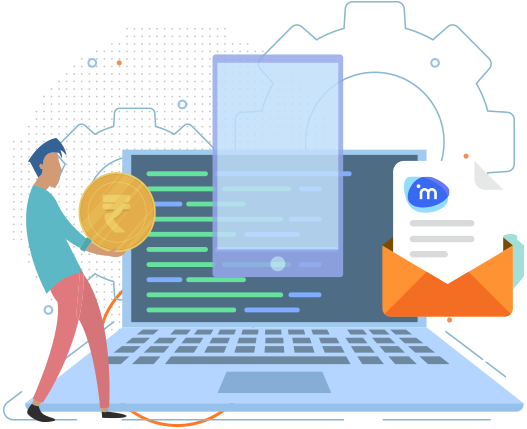 Firms using these broadly versatile products find them to be endlessly relevant to their daily operational needs. Each represents an extremely cost-effective means for firms of all sizes to explore full optimisation of this powerful document management system software.
Gmail2Work
MacroAgility's Gmail2Work product integrates your Gmail and iManage usage, enabling you to manage Google email messages through iManage Work 10. Gmail2Work usage negates the need for costly exchange server, communication server, or EMM packages.
Search and save in Gmail format, instantly search and save messages in Gmail format, use the iManage Work 10 File button to send and file messages to desired worksites and folders, add extensions to Gmail messages to access advanced iManage features, and attach WorkSite documents automatically during email composition.
MacroAgility Workspace Generator
Our Workspace Generator Tool is automation software for a firm's time and billing system. It automatically monitors incoming data for client and matter information related to the time and billing system, generating the workspace without any user assistance. And it updates the workspace name automatically, and matches it to your overall workspace scheme, ensuring that it doesn't miss a beat if post-generation changes to client information or description are needed.
MacroAgility Lotus2Outlook
MacroAgility's Lotus2Outlook conversion tool lets you convert Lotus Notes files into Outlook format. Open and read these converted email documents in iManage. Convert them en masse, and do it quickly and accurately. Compare conversions and originals to decide which to keep. And avoid the obstacle of sorting through multiple conversions.
MacroAgility Export Manager
MacroAgility's Export Manager dramatically simplifies mass and custom-criteria exporting of documents and folders to a local system. MacroAgility designed this application to provide law firms and financial firms with a quick and convenient way to export workspaces and folders from the iManage DMS.
Speak to one of our consultants today to discover how one or more MacroAgility custom-designed iManage integration products can enhance workflow and productivity at your law firm, corporate legal firm, or financial firm.
Our Commitment
MacroAgility specializes in implementing, integrating and streamlining iManage for firms around the globe.
MacroAgility provides custom services that reconcile quality and client budget with remarkable consistency. We help firms of all sizes link their systems to traditional or Cloud-based iManage application resources, putting the best potential within iManage DMS platform usage to work for you.
MacroAgility has worked hard to become the most reliable iManage partner extant. We are an industry leader in innovation and resolution confidence, and we've accrued extensive and demonstrable experience in deploying and supporting customized and cost-effective iManage integration products.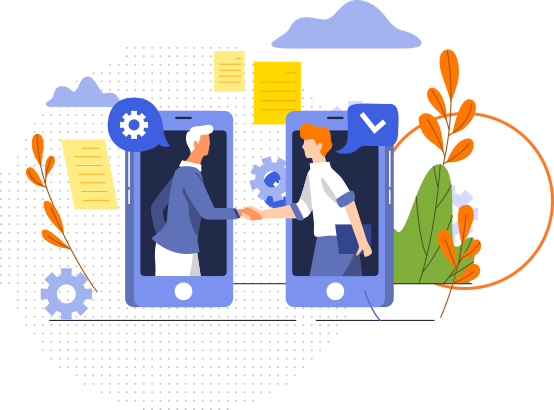 MacroAgility develops turnkey solutions for fast deployment, as well as fully bespoke options
MacroAgility products profoundly enhance the process, integrating Lotus Notes into the iManage system, customizing iManage Work 10 to Gmail, expediting exports, and automating workspace generation, and many more.
Trusted By Many Professionals
Over 1 million professionals worldwide depend on the iManage Document Management System every day to efficiently process their legal documents and emails, and collaborate more fluidly. MacroAgility Systems has been a trusted advisor for many of these firms who have learned a new definition of efficiency using iManage DMS platform.
Testimonial 9
"We first experienced MacroAgility's immediate help when we needed help with our DMS communication server after we migrated Microsoft Exchange to the cloud. A few months later, MacroAgility implemented iManage Share with our existing iManage Work DMS system. MacroAgitliy worked according to our schedule and completed the project in a timely fashion. We appreciate their assistance with our DMS technology needs, and we would recommend Macroagility to other firms."
Steve Baer
Application Specialist at Pallet Valo LLP
Testimonial 8
"Due to ransomware attack, we took a paradigm shift to exchange and outlook online in the cloud. We thus faced the challenge of migrating the on-prem iManage to the cloud bearing in mind our unique environment. MacroAgility rose up to the occasion rendering prompt, efficient and exceptional services that saw to the successful and satisfactory restoration of services to a level much appreciated by the GN. We hope to be able to work with them on future initiatives."
Roy Egbuna
Manager Informatics Projects at Government of Nunavut
Testimonial 7
"iManage was the right step to take for the Firm. Lawyers appreciate iManage functionalities and capabilities. iManage became even more important in the pandemic situation as it is hard to imagine managing legal cases not having iManage document management system in place. Working with the MacroAgility implementation team was an utmost professional and pleasurable experience. The MacroAgility systems team members, no doubt, are specialists at managing and organizing projects with delivering exceptional customer service. The Lawyers and Staff members were happy with the training provided by MacroAgility and found group and individual training sessions very educational and helpful. We will be looking to work with them again in the near future."
Lia Lomtadze-Dedina
Director of Business Operations at Filion Wakely LLP
Testimonial 5
"We were struggling with iManage integration with Gmail. MacroAgility were professional and patient and managed to resolve our issues and integrate our system. Super friendly, very professional and extremely competent"
Colin Short
Chief Information Officer at Adams&Adams
Testimonial 6
" We did not have the know-how to deploy iManage Work in-house. MacroAgility deployed a hosted instance of iManage Work for us. MacroAgility also provided training to our developer on the iManage SDK. Additionally, MacroAgiloity supported our deployment and answered our development questions. The deployment has gone well for several years. Macroagility is an iManage Work expert. It is a pleasure to work with them. They are very knowledgeable, use time productively and are very good communicators. We were fortunate to work with MacroAgility and recommend them heartily. "
Maureen Blando, PMP
President and COO at Mobile Helix
Testimonial 4
"Our technology services group excels in operational excellence and providing innovative solutions to our clients. MacroAgility was hired to work on a transformation project involving migration of our current DMS to iManage platform. MacroAgility's expertise related to iManage experience, knowledge around various technical components and focus on client experience helped us tremendously."
Amit Bhagi
Director Enterprise Architecture at Borden Ladner Gervais (BLG)
Testimonial 2
"MacroAgility is proactive and tireless contributor who has in depth knowledge of WorkSite document management system and other iManage products. MacroAgility soft skills and a unique capacity for empathy has allowed them to motivate a team to care about its project. MacroAgility is always a go-to company for any WorkSite and development issues resolution and has demonstrated tremendous problem-solving skills."
Kim MacKay, PMP
National IT Project Manager at Gowling Lafleur Henderson LLP
Testimonial 1
"MacroAgility provided extremely valuable technical skills on our iManage Document Management System (DMS) Email Management and Desksite firm-wide implementation and rollout. MacroAgility was a technical key success factor in this high impact rollout."
Lynda Chandika Neil, PMP, MoP, CSM
PMO Leader, Business Driven Delivery at McMillan LLP
Firms using MacroAgility's broadly versatile products find them to be endlessly relevant to their daily operational needs
MacroAgility products represent an extremely cost-effective means for firms of all sizes to explore full optimisation of this powerful document management system software.
Our Services
MacroAgility's software products convert the enormous potential in the iManage DMS to efficiency, enhancing the operational dimensions of the system, giving it usage contexts it lacks out of the box, and customizing its performance profile for firm-specific needs.

Cloud Migratoin
Seamlessly transition from on-premises DMS service to the iManage Cloud for better security oversight, access, scalability, and reliability

Consultancy
Complete iManage Email and Document Management System productivity consulting for individual firms

Training
Staff training options for baseline comprehension and firm-wide confidence in using the iManage DMS system
Our Solutions
MacroAgility's solutions for the iManage Email and Document Management System customize and optimize iManage DMS use in firm-specific contexts.

iManage Email and Doc Work 10
The iManage Work 10 application represents an evolutionary leap for email and document management systems

iManage Cloud
iManage Cloud service is a secure and highly accessible service option with a very competitive TCO

iManage on Premises
Keep your critical data secure and control your iManage implementation with a MacroAgility on-premises solution

iManage on Private Cloud
iManage Private Cloud usage context neatly reconciles the competing benefits of both on-premises service

Recent Articles and Blogs
Stay up to date and informed about the latest technology in the industry with our latest Articles and Blogs.