iManage Solutions
MacroAgility is a leading iManage partner dedicated to developing cost-effective, firm-specific solutions for iManage DMS integration and implementation.
MacroAgility's solutions can be used in iManage Cloud or on-premises service contexts. iManage Work 10 gives law firms, financial firms, and corporate legal firms security and oversight over critical data, and the extraordinary scalability needed for 21st-century efficiency, productivity, and competitive relevance.
MacroAgility installs, maintains and adjusts iManage Email and Document Management System operation for law firms and financial firms just like yours. Contact one of our consultants to begin developing a solution that will work best for you.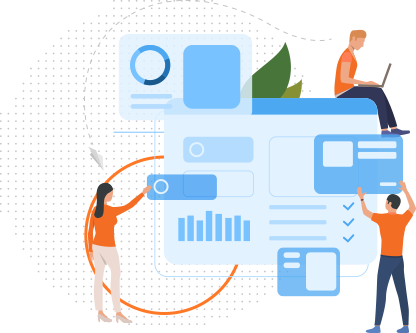 MacroAgility specializes in applying iManage DMS for all size firms
iManage Email and Doc Work 10 and Share
MacroAgility specializes in full iManage Email and Document Management System implementation solutions, as well as integration of the iManage DMS to existing system software requirements.
iManage on Cloud
MacroAgility Cloud solutions give firms the cutting-edge data storage security options and availability of a diversified server context; private Cloud service allows firms to customize system features between on-premises and Cloud servers.
iManage on Premises
MacroAgility's on-premise solutions allow firms with strong onboard IT or IT support in-house governance of system architecture and security, and lighting-fast document access.
iManage Private Cloud
Private Cloud provides a cost-effective solution for law firms and financial firms who want an highly customized system. Private Cloud solution can be adjusted to exploit the best features of both the cloud and on-premises.
Our Commitment
As a leading iManage partner, MacroAgility is committed to implementing this powerful DMS in the most acute manner possible for all of our clients. Our team's deep knowledge of best practices enables us to anticipate and avoid the common solutions problems that lead to delays, mission creep, and blown timelines.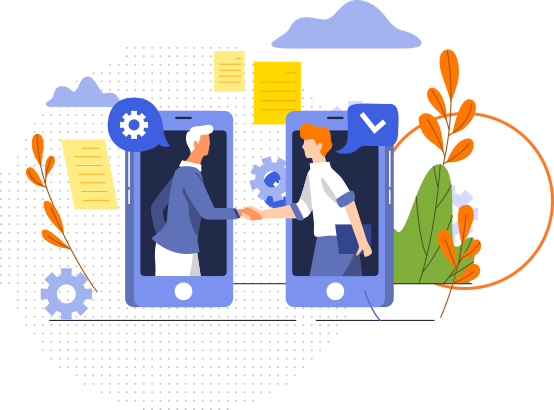 MacroAgility's Solutions exploit the enormous potential of this productivity application suite and put it to work for your firm

MacroAgility's solutions for the iManage Email and Document Management System customize and optimize iManage DMS use in firm-specific contexts
iManage Email and Document Management System Installation
Work 10 and Share combine to form a potent work product applications suite. MacroAgility offers a full range of implementation, integration and upgrade options for maximizing the efficiency potential of these productivity enhancements for your firm.
iManage On-Premises
On-premises service is the best option for law firms and financial firms that require immediate access and full control over system architecture, and wish to control finer aspects of security and system performance.
iManage On-Cloud
On-Cloud iManage service offers all the benefits of a diversified server system: accessibility, scalability, and fully secure storage for critical data, all in a service context designed especially for iManage DMS efficiency and protection.
iManage Private Cloud
A hybrid of on-premises and Cloud provides a cost-effective service solution for law firms and financial firms who desire an extensively customized system. Private Cloud service can be adjusted to exploit the best features of both for best-case low-cost performance according to a firm's specific needs.
Trusted By Many Professionals
Over 1 million professionals worldwide depend on the iManage Document Management System every day to efficiently process their legal documents and emails, and collaborate more fluidly. MacroAgility Systems has been a trusted advisor for many of these firms who have learned a new definition of efficiency using iManage DMS platform.
FMJ Testimonial
"I recently had the opportunity to work with MacroAgility on a critical project, migrating our on-prem iManage Filesite to the Cloud iManage. Throughout the project, MacroAgility consistently demonstrated a thorough and well-thought-out plan of attack for the migration. Their frequent communication regarding the process made us feel like we were a part of the process every step of the way. MacroAgility truly felt like a partner committed to the process and how it worked for our company individually. They ran efficient meetings to talk about progress and next steps while also being mindful of not wasting too much time. What I particularly liked about their approach was that everyone I worked with had a keen understanding of what they were dealing with. Any potential hiccups were acknowledged and resolved in a very timely manner. In summary, the experience was wonderful. The customer service was top-notch, the migration was well thought out and planned with great attention to detail. At our firm this project has been considered by many to be the smoothest software transition/migration they've experienced. I would absolutely recommend MacroAgility."
Dan Ruzicka
IT & Facilities Manager /
FMJ
Testimonial 9
"We first experienced MacroAgility's immediate help when we needed help with our DMS communication server after we migrated Microsoft Exchange to the cloud. A few months later, MacroAgility implemented iManage Share with our existing iManage Work DMS system. MacroAgitliy worked according to our schedule and completed the project in a timely fashion. We appreciate their assistance with our DMS technology needs, and we would recommend Macroagility to other firms."
Steve Baer
Application Specialist at Pallet Valo LLP
Testimonial 8
"Due to ransomware attack, we took a paradigm shift to exchange and outlook online in the cloud. We thus faced the challenge of migrating the on-prem iManage to the cloud bearing in mind our unique environment. MacroAgility rose up to the occasion rendering prompt, efficient and exceptional services that saw to the successful and satisfactory restoration of services to a level much appreciated by the GN. We hope to be able to work with them on future initiatives."
Roy Egbuna
Manager Informatics Projects at Government of Nunavut
Testimonial 7
"iManage was the right step to take for the Firm. Lawyers appreciate iManage functionalities and capabilities. iManage became even more important in the pandemic situation as it is hard to imagine managing legal cases not having iManage document management system in place. Working with the MacroAgility implementation team was an utmost professional and pleasurable experience. The MacroAgility systems team members, no doubt, are specialists at managing and organizing projects with delivering exceptional customer service. The Lawyers and Staff members were happy with the training provided by MacroAgility and found group and individual training sessions very educational and helpful. We will be looking to work with them again in the near future."
Lia Lomtadze-Dedina
Director of Business Operations at Filion Wakely LLP
Testimonial 5
"We were struggling with iManage integration with Gmail. MacroAgility were professional and patient and managed to resolve our issues and integrate our system. Super friendly, very professional and extremely competent"
Colin Short
Chief Information Officer at Adams&Adams
Testimonial 6
" We did not have the know-how to deploy iManage Work in-house. MacroAgility deployed a hosted instance of iManage Work for us. MacroAgility also provided training to our developer on the iManage SDK. Additionally, MacroAgiloity supported our deployment and answered our development questions. The deployment has gone well for several years. Macroagility is an iManage Work expert. It is a pleasure to work with them. They are very knowledgeable, use time productively and are very good communicators. We were fortunate to work with MacroAgility and recommend them heartily. "
Maureen Blando, PMP
President and COO at Mobile Helix
Testimonial 4
"Our technology services group excels in operational excellence and providing innovative solutions to our clients. MacroAgility was hired to work on a transformation project involving migration of our current DMS to iManage platform. MacroAgility's expertise related to iManage experience, knowledge around various technical components and focus on client experience helped us tremendously."
Amit Bhagi
Director Enterprise Architecture at Borden Ladner Gervais (BLG)
Testimonial 2
"MacroAgility is proactive and tireless contributor who has in depth knowledge of WorkSite document management system and other iManage products. MacroAgility soft skills and a unique capacity for empathy has allowed them to motivate a team to care about its project. MacroAgility is always a go-to company for any WorkSite and development issues resolution and has demonstrated tremendous problem-solving skills."
Kim MacKay, PMP
National IT Project Manager at Gowling Lafleur Henderson LLP
Testimonial 1
"MacroAgility provided extremely valuable technical skills on our iManage Document Management System (DMS) Email Management and Desksite firm-wide implementation and rollout. MacroAgility was a technical key success factor in this high impact rollout."
Lynda Chandika Neil, PMP, MoP, CSM
PMO Leader, Business Driven Delivery at McMillan LLP
Awards and Certifications

System Engineer
iManage Certified System
Engineer

Upgrade
iManage Work 10.X
upgrade Certificate

Application
iManage Application
Essential Certification

Administration
iManage Hosted work fundamentals and admin certification

Technology
iManage Technology
Certification

Threat Manager and Security
Threat Manager and Security Policy Manager Certification
MacroAgility also designs performance development software solutions that allow iManage to fulfill the unique operational demands of individual firm usage profiles
These features handles fundamental project processes for employees, and harvests work hours lost to repetitive tasks. Smart Search, Smart Send, and Smart Attachments features learn personal and firm workstyles, habits, and client profiles and patterns to make workdays progressively easier, one click at a time.

Recent Articles and Blogs
Stay up to date and informed about the latest technology in the industry with our latest Articles and Blogs.